Take Charge of Hot Flashes
Cooling relief when you need it most
What is a hot flash?
Hot flashes are the sudden feeling of warmth, particularly in the upper body. They occur when blood vessels near the skin's surface widen to cool off. With AI technology, the Thermaband Zone detects changes in your body's temperature. Per your preferences, it can act immediately to provide cooling or warming sensations or wait for you to tell it to do so with a discreet push of a button.
The symptoms
More than 80% of women experience hot flashes during at least one stage of menopause.
Some of the most common complementary symptoms of hot flashes include a rapid heart rate, chills, perspiration, feelings of anxiety, and flushed appearances. Hot flashes can cause considerable discomfort for those experiencing them, especially when severe and frequent.
How long it lasts
For 15% of women, hot flashes are so severe that they disrupt normal functions.
Most women experience hot flashes for 6 months to 3 years, although some reports suggest that they can last longer–for up to 10 plus years. There are currently no treatments that cure hot flashes, but there are many solutions that offer relief, including The Zone.
Join the Movement
Let's get rid of the silence and stigma behind menopause and create a community where women can be empowered, be themselves and thrive.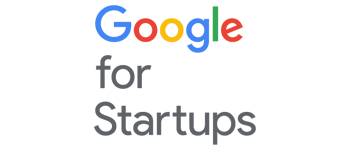 Hear from our Community
Finally, I feel like myself again
Ready for something that can help me sleep through the night. First, I'm hot, then cold, then awake. I love knowing that I can sleep and have the device turn on without needing to wake up to turn on a fan.

Natasha

Beta Tester
Getting my freedom back
It's so cool to see how the device captures slight changes in my temperature, even before a hot flash! Can't use HRT for personal reasons, and I'm eagerly looking forward to the release of Thermaband!

Karen

Beta Tester
Instant hot flash relief
Finally, we can look forward to some real relief. Thank you, Thermaband!

Joan

Thermaband User
Say goodbye to night sweats
Its the perfect solution for anyone looking to regulate their body temperature day or night. Say goodbye to cold offices or night sweats with Thermaband. After two weeks trying this product I was sold for life.

Melissa

Beta Tester
Exceptional service and customer care
I usually don't write reviews but I really had to for Thermaband. They have exceptional customer service and I could tell they really cared about me as a customer. Their website is really easy to use and I had no problems ordering online. Highly recommend to any, and everyone 🙂 I will definitely be returning!!

Averie

Thermaband User
The perfect solution for my mother
I bought it for my mother and am really excited for her to try it! She has horrible hot flashes and the reality is that even though I don't fully understand it – really want her to feel more comfortable.

Amy

Thermaband User
Ready to dive in?
Pre-order your Thermaband today!