Sleep through the night
Enjoy your night's sleep without interruption
Why do I sweat at night?
Night sweats occur when blood vessels expand, causing increased blood flow, and then contract. This causes a sudden wave of heat that spreads throughout the body, followed by sweating, reddening of the skin, and rapid heartbeat. Often, the night sweat is followed by a cold chill. The Thermaband Zone works all night long turning on automatically when it senses your body temperature rising or falling. No more waking up to turn on the fan or tossing off all the covers, only to have to pull them back on.
Night sweats occur naturally
More than 75% of women in menopause experience night sweats
During menopause, oestrogen levels fluctuate over time. These low or changing levels of oestrogen cause night sweats during our sleep and keep us awake any hour.
Keep your cool
Sleeping in a cool temperature bedroom can improve your sleep by 65%
One of the simplest ways to reduce the severity of night sweats is to create a cooler sleeping space. Sleeping in a warm bedroom won't cause night sweats on its own, but warmer temperatures can make them worse if you're already dealing with hot flashes.
You are not alone
More than 40,000 women joined our beloved community before you, where are you waiting for?
Every woman in her live will have to face the menopause. Let's get rid of the silence and stigma behind it and create a community where women can be empowered, be themselves and thrive.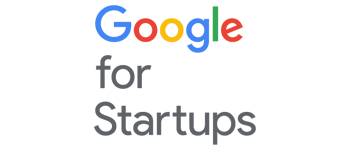 Hear from our Community
Finally, I feel like myself again
Ready for something that can help me sleep through the night. First, I'm hot, then cold, then awake. I love knowing that I can sleep and have the device turn on without needing to wake up to turn on a fan.

Natasha

Beta Tester
Getting my freedom back
It's so cool to see how the device captures slight changes in my temperature, even before a hot flash! Can't use HRT for personal reasons, and I'm eagerly looking forward to the release of Thermaband!

Karen

Beta Tester
Instant hot flash relief
Finally, we can look forward to some real relief. Thank you, Thermaband!

Joan

Thermaband User
Say goodbye to night sweats
Its the perfect solution for anyone looking to regulate their body temperature day or night. Say goodbye to cold offices or night sweats with Thermaband. After two weeks trying this product I was sold for life.

Melissa

Beta Tester
Exceptional service and customer care
I usually don't write reviews but I really had to for Thermaband. They have exceptional customer service and I could tell they really cared about me as a customer. Their website is really easy to use and I had no problems ordering online. Highly recommend to any, and everyone 🙂 I will definitely be returning!!

Averie

Thermaband User
The perfect solution for my mother
I bought it for my mother and am really excited for her to try it! She has horrible hot flashes and the reality is that even though I don't fully understand it – really want her to feel more comfortable.

Amy

Thermaband User
Ready to dive in?
Pre-order your Thermaband today!