Menopause comfort
Ease through Menopause by taking control
Am I in Menopause?
Marking the end of a woman's menstrual cycles, menopause is a journey into a new era of a woman's life. As a completely natural process, it signifies that a woman's ovaries have stopped producing hormones. Symptoms that can signify your transition into menopause include hot flashes, night sweats and feeling anxious, caused by hormonal changes in your body. The Zone is a wearable thermostat that minimises discomfort caused by uncomfortable temperature changes.
Menopause age
Over 70% of women start experiencing menopause symptoms around their 40s
The transition lasts one year and generally happens for women between the ages of 45 and 55. Oftentimes, it can be hard to understand whether you have entered this natural process. Some women notice changes as early as their mid-30s.
Stages of Menopause
Stage 1 | Perimenopause
The average length of perimenopause is 4 years
Perimenopause is the transitional period before menopause. During perimenopause levels of estrogen start to decrease. Women may begin experiencing menopause-like symptoms, such as hot flashes or irregular periods. Some people may only be in this stage for a few months, while others will be in this transition phase for more than 10 years.
Stage 2 | Menopause
Menopause starts when the menstrual cycle has stopped for a complete year
The time between the end of a woman's menstrual cycles and the start of menopause can be one of the most difficult periods a woman will endure. The transition generally lasts one year. Symptoms include hot flashes, night sweats and increased anxiety levels.
Stage 3 | Postmenopause
The Postmenopause is the time after you've been without a menstrual period for 12 months
During this stage, menopausal symptoms, such as hot flashes, get milder or fade away completely. However, some women continue to experience menopausal symptoms for a decade or longer after menopause. The Thermaband Zone helps regulate your thermal comfort throughout your body changes.
You are not alone
More than 40,000 women joined our beloved community before you, where are you waiting for?
Every woman in her live will have to face the menopause. Let's get rid of the silence and stigma behind it and create a community where women can be empowered, be themselves and thrive.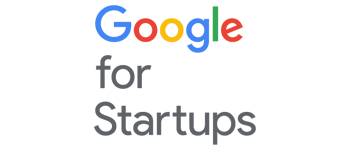 Hear from our Community
Finally, I feel like myself again
Ready for something that can help me sleep through the night. First, I'm hot, then cold, then awake. I love knowing that I can sleep and have the device turn on without needing to wake up to turn on a fan.

Natasha

Beta Tester
Getting my freedom back
It's so cool to see how the device captures slight changes in my temperature, even before a hot flash! Can't use HRT for personal reasons, and I'm eagerly looking forward to the release of Thermaband!

Karen

Beta Tester
Instant hot flash relief
Finally, we can look forward to some real relief. Thank you, Thermaband!

Joan

Thermaband User
Say goodbye to night sweats
Its the perfect solution for anyone looking to regulate their body temperature day or night. Say goodbye to cold offices or night sweats with Thermaband. After two weeks trying this product I was sold for life.

Melissa

Beta Tester
Exceptional service and customer care
I usually don't write reviews but I really had to for Thermaband. They have exceptional customer service and I could tell they really cared about me as a customer. Their website is really easy to use and I had no problems ordering online. Highly recommend to any, and everyone 🙂 I will definitely be returning!!

Averie

Thermaband User
The perfect solution for my mother
I bought it for my mother and am really excited for her to try it! She has horrible hot flashes and the reality is that even though I don't fully understand it – really want her to feel more comfortable.

Amy

Thermaband User
Ready to dive in?
Pre-order your Thermaband today!