How The Zone works
Get instant relief when you need it most
Automatic
The Zone is automatically activated (or manual), based on your preferences
Safe & Discreet
Provides safe and discreet soothing warm or cool sensations on demand
Personalized
Get menopausal and other digital health insights, BP and HR, within the app
How The Zone works
Adapts and responds to your unique needs
The Zone's health technology monitors your body 24/7 – to get to know your unique "normal" temperature to pick up even the smallest changes. The more you use it – the smarter it gets.
Instant relief on demand
The Zone automatically detects your "moments" and delivers battery-powered cooling or warming based on your needs. Based on your preferences, it can activate automatically or manually.
Unlock personalized digital insights
Many things impact our thermal health. The app allows you to understand what happens to your body when your temperature changes. Get insights such as blood pressure trends and HR. Unlike other wearables, the Zone analyzes key vitals and self-reported logs to provide personalized insights.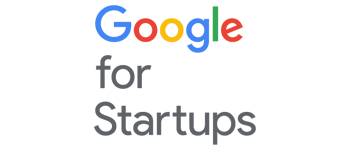 Backed by experts
Advisor | Founding Director NIH
(Biomedical & Bioengineering)
Dr. Roderic Pettigrew
"I'm excited about Thermaband Zone's potential to use sensing data as a predictor with feedback to interrupt some downstream events/perceptions. It's a breakthrough technology"
Advisor | "Madame Overy"
Certified Menopause Clinician
Dr. Mary Minkin
"Finally – a technology identifying menopausal wellbeing as a priority! I'm excited about the Zone for two reasons:
– Anonymised data to advance menopausal research.
– Temperature regulation for my cancer patients who are limited by the types of solutions they can leverage."
Your questions answered
Why the Zone?
The Thermaband Zone is a wearable thermostat that uses AI technology to detect changes in your body's temperature. Per your preferences, it can act immediately to provide cooling or warming sensations or wait for you to tell it to do so with a discreet push of a button. Regardless, it can activate early and effectively to minimize discomfort caused by uncomfortable temperature changes.
Why a wristband?
The battery-powered bracelet instantly cools or warms the temperature-sensitive skin on the inside of your wrist. Temperature sensitive nerves in your skin sends a signal to your brain that affects your overall physical comfort.
Has the Zone been tested?
The Zone has been extensively tested by our community of several hundred women, scientists and expert engineers. The Zone is continuously undergoing further testing for quality control. The Zone was co-created with a community of 600+ women, to ensure the product is only effective, but safe and reliable for all users.

What insights does the app give?
Use the app to access digital insights on what's happening when you get hot or cold. It is a valuable tool for women experiencing hot flashes and night sweats so they can see the frequency, duration and additional information that is helpful to maximize comfort, such as tracking triggers and trends. The app was co-created with menopausal women who are interested in maintaining a healthy lifestyyle and managing their health. This Information can be shared with your physician who may be managing thermal discomfort causedby hormonesor medical treatment or conditions.
Experience the app
The Zone App provides insights and a connected community. Learn what's happening with your body when you're uncomfortably cool or warm.
Hot Flash Insights
Learn how many times a day are you experiencing thermal discomfort, and the duration.

Triggers
Know what types of things may trigger a hot flash or thermal event during your daily life.
Heart Rate/Blood Pressure Trends
Gather insights on your heart rate and blood pressure trends during a thermal event.
Ready to dive in?
Pre-order your Thermaband Zone today!