It all started with a hot flash
"At 51, I had my first hot flash and was so unprepared.
It felt like a personal inferno raging within, and I was frustrated by the lack of cooling relief solutions. My desperation led to partnering with women, physicians and engineers to create a smart bracelet that cools my body down!"
Debbie Dickinson, ESQ | Co-founder
Meet the mother-daughter duo behind it all
Founder | CEO
Debbie Dickinson, Esq.
Debbie is an experienced Harvard Law benefits attorney, Wharton Business School alumna and Lecturer, as well as a serial entrepreneur. Debbie was a Benefits executive at Johnson & Johnson, then practiced Benefits law in Atlanta, before starting several small businesses.
Founder | COO
Markea Dickinson
Markea has operations expertise through working at Unilever in various end-to-end supply chain roles, including a Production Manager in a manufacturing facility for 2 years. She worked in consumer goods for 4.5 years prior to pursuing her MBA at Yale School of Management.
Our mission
Thermaband's mission is to reframe midlife and empower women to control their thermal comfort through the Zone device. Rather than accepting hot flashes as a new way of life, and suffering in silence as strong women tend to do, Debbie partnered with her daughter to revolutionize how society deals with menopause. This smart personal thermostat provides heating and cooling sensations, as well as digital health data, and was co-created with a robust community of women. Believing that women deserve a natural, effective and desirable solution designed by women for women and their families, they created it.
Our community
Our Facebook group is a community of women open to empowering and enlightening conversations around women's health. This Multigenerational Sisterhood is there to offer help and support to women in the community, when they need it most. Together, we empower women to take back control of their life and find hot flash freedom.
As featured in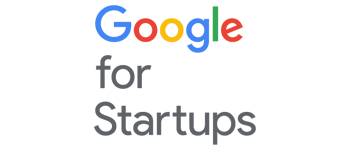 Blogs
Nathalie Bonafé, PhD is a holistic menopause coach. She is a biochemist and molecular biologist with 25 years' experience in biomedical research. Nathalie offers customized education for women to navigate and thrive in times of change, vulnerability, with self-care, self-love and self-determination. She helps fill the gaps in care, supports women understand the change, advocate […]

For decades, men have been at the forefront of medical research, leaving nearly half of our global population behind – women. Although women make up 49.58% of the global population, most clinical research is solely done on males and then extrapolated to women's health. This creates a long, long history of women being told incorrect diagnosis and given inaccurately evidence-backed solutions.

Historically, not much attention or focus has been given to menopause health and research. There are many reasons for that, but specifically we'll focus on life expectancy, disparities in medical care among genders, and lack of funding for FemTech. Today, at least we have many more treatment options to choose from.
Your comfort awaits
Pre-order your Thermaband Zone today!