Anxiety under control
Balance your stress levels
Why do I feel anxious?
Anxiety during menopause is a common symptom, stemming from the uncertainty of what this new journey will bring. Changing hormones can cause you to experience sadness or depression regarding the loss of fertility and changes in your body. For those of us with fluctuating hormonal levels or temperature sensitivities, the Thermaband Zone helps our body to stabilize and find comfort safely and effortlessly. We are at our best when we feel our best.
Prioritize your sleep
More than 65% of women that experience hot flashes also struggle with anxiety.
An important way to mitigate anxiety is sleep. During the menopausal journey, it is important that your body is well-rested and gets between seven and eight hours of sleep each night. On top of the hormonal changes you are undergoing, if you begin to lack sleep, that symptom is linked to depression.
Go for a walk
For 85% of women, daily exercise is found to curb stress levels.
Exercise is key to living a healthy life. It is vital to engage in physical activity for atleast 30 minutes at least 5 days a week. Studies have shown that exercise can mitigate both anxiety and depression.
Take it easy
Working in a fast paced environment can increase stress levels by 60%.
Keep your life as less stressful as possible. Setting limits on your workload can help you lead a less stressful life. Engaging in self care strategies is a great way to unwind and relax. Since stress is a huge perpetrator in long term anxiety, easing daily stress through relaxation techniques can help calm you down.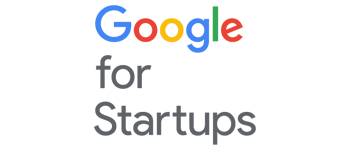 You are not alone
More than 40,000 women joined our beloved community before you, where are you waiting for?
Every woman in her live will have to face the menopause. Let's get rid of the silence and stigma behind it and create a community where women can be empowered, be themselves and thrive.
Hear from our Community
Finally, I feel like myself again
Ready for something that can help me sleep through the night. First, I'm hot, then cold, then awake. I love knowing that I can sleep and have the device turn on without needing to wake up to turn on a fan.

Natasha

Beta Tester
Getting my freedom back
It's so cool to see how the device captures slight changes in my temperature, even before a hot flash! Can't use HRT for personal reasons, and I'm eagerly looking forward to the release of Thermaband!

Karen

Beta Tester
Instant hot flash relief
Finally, we can look forward to some real relief. Thank you, Thermaband!

Joan

Thermaband User
Say goodbye to night sweats
Its the perfect solution for anyone looking to regulate their body temperature day or night. Say goodbye to cold offices or night sweats with Thermaband. After two weeks trying this product I was sold for life.

Melissa

Beta Tester
Exceptional service and customer care
I usually don't write reviews but I really had to for Thermaband. They have exceptional customer service and I could tell they really cared about me as a customer. Their website is really easy to use and I had no problems ordering online. Highly recommend to any, and everyone 🙂 I will definitely be returning!!

Averie

Thermaband User
The perfect solution for my mother
I bought it for my mother and am really excited for her to try it! She has horrible hot flashes and the reality is that even though I don't fully understand it – really want her to feel more comfortable.

Amy

Thermaband User
Ready to dive in?
Pre-order your Thermaband today!